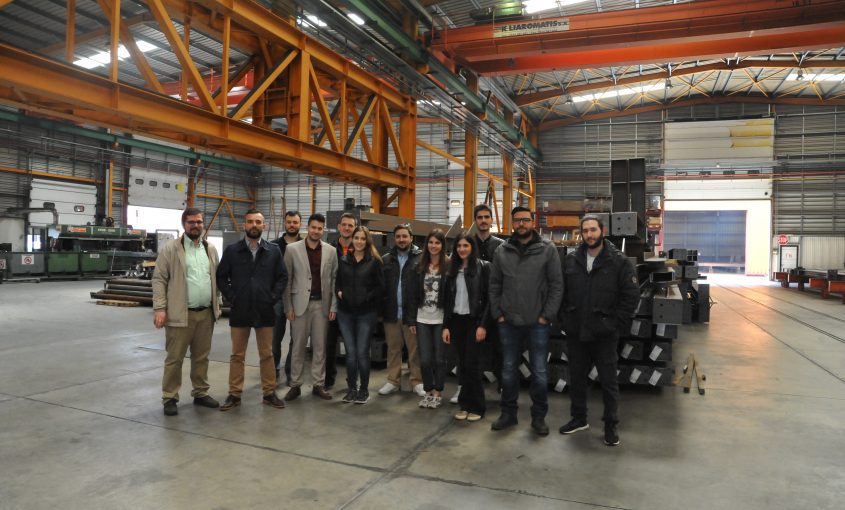 On Friday 19/04/2019 a visit to the company production facilities, in Patras Industrial Area was carried out by a team of approximately 12 postgraduate students, of the program "Resilient Materials, Structures and Geotechnical Infrastructures". The visit was part of the course of "Steel Structure Design Course on Durability and Resilience against Extreme Actions", which is taught by Professor Theodoros Karavasilis who also accompanied the students.
During the visit the students had the opportunity to tour the production facilities of the company as well as to discuss with company key personnel about topics related to their studies like BIM, Production Processes, Welding Technology, Surface Protection of Steel Structures, Quality Control.
Κ Liaromatis SA encourages such educational visits that offer students the opportunity to get in touch with the industry and to be informed in a really environment the way of production and the processes followed in the Manufacturing of Steel Structures, topics that will be dealt by them in the future while at the same time , cooperation possibilities are created and consolidated between the university and the company for benefit of both sides.