Liaromatis Facilities

Our company, over the years established itself as a leader in engineering design and production of quality structural steelworks to meet constantly changing demands of: Energy Sector, Steel Buildings, Steel Bridges, E.O.T Cranes and Specialized Steel Constructions.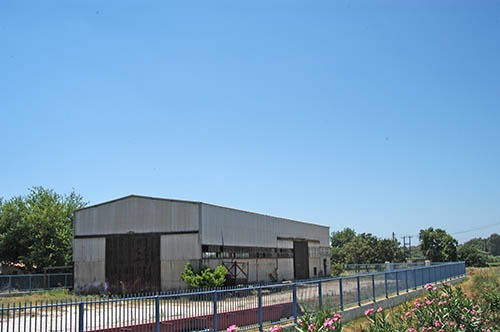 ESTABLISHMENT OF THE COMPANY
Establishment of Κonstantinοs Liaromatis company located at Lappa Achaias.
1974
CHANGE OF LEGAL FORM
The Constantine Liaromatis changing its legal form and converted to S.A Company with the discreet title Industrial Steel Constructions – K.Liaromatis S.A.
1995

NEW PREMISES
The company moved to modern-owned facilities in the industrial area of Patras.
1999
BRANCH OFFICE IN ATHENS
The company expands its activities in Athens by identifying and recruiting branch.
2001

EXPANSION OF FACILITIES AND UPGRADING OF MECHANICAL EQUIPMENT
The company is constantly expanding with new installations and upgrades in equipment to meet the growing requirements in Greece and abroad.
2005-Today
With continuous expansion of our facilities and upgrading of machinery, the company covers any requirement. The elite teams and production process meet the latest requirements and implement security systems design.
The main competitive advantage of our company is our employees with top qualifications, many years of experience, continuous dedication and non-negotiable goal to create the best solution.
All projects are constructed in accordance with international standards and specific customer specifications.
We are proud for the trust our customers show us through client satisfaction surveys, giving us the best incentive to keep improving ourselves. Our company is conscientious, respectful and sensitive to the values of clients, suppliers and society.
We recognize that while we are accountable to our shareholders we take into account the interests of all, including our employees, customers, suppliers and subcontractors, temporary and agency staff and the wider community and environment within the countries in which we operate.
Ethical Conduct
Seek to be honest and fair in our relationships with our customers, shareholders, employees, subcontractors, suppliers, competitors, government agencies and the public
Provide the high quality products and services that have been agreed
Take all reasonable steps to ensure the safety and quality of the goods and services we provide
Co-operate with customers and suppliers to increase quality and efficiency
Encourage suppliers and subcontractors to abide by the principles of this Code
Respect confidential and proprietary information