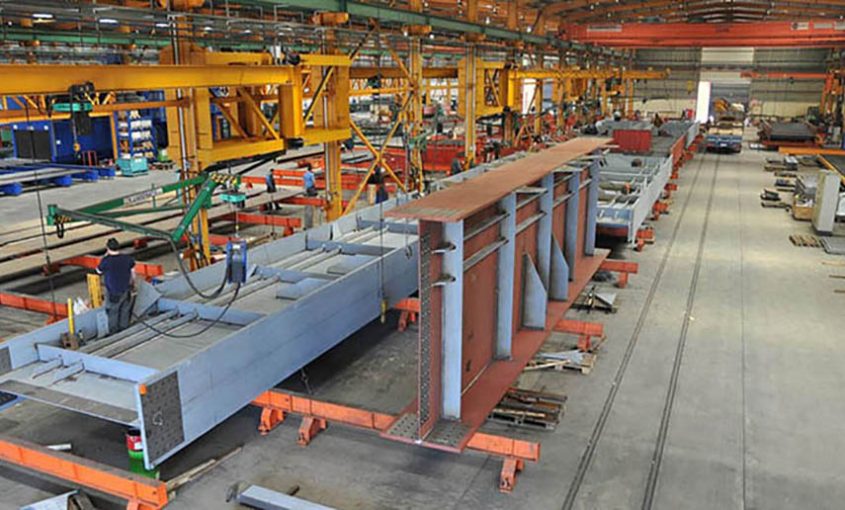 FABRICATION
Our facilities are ultra modern and equipped with state-of-the-art mechanical equipment providing the very latest manufacturing technology for fast-flow. Perfectly arranged bays and special layouts are designed to allow the seamless and continuous flow of individual processes.
Our company manufactures steel structures at very high production rates with high quality. Furthermore, anything from mass produced components at highly competitive rates to complex bespoke fabrications of extreme size, shape or weight.
The production equipment consists of ultra-modern machinery for cutting, drilling, punching, mechanical treatment, welding and forming to efficiently produce each component with the minimum of human intervention. Techniques and procedures implemented during the assembly stage ensure that tolerances are much lower than those allowed. Superior quality is enhanced by the fact that all parts of structures are sand-blasted in order to ensure that the surface is clean and free before welding. Welding is exclusively coordinated by an expert welding engineer (IWE / EWE). In order for our company to ensure full traceability and to ensure proper planning and process monitoring, we use the state of the art software Strumis (Strumis Ltd – UK).
PRODUCTION PROCESS GALLERY