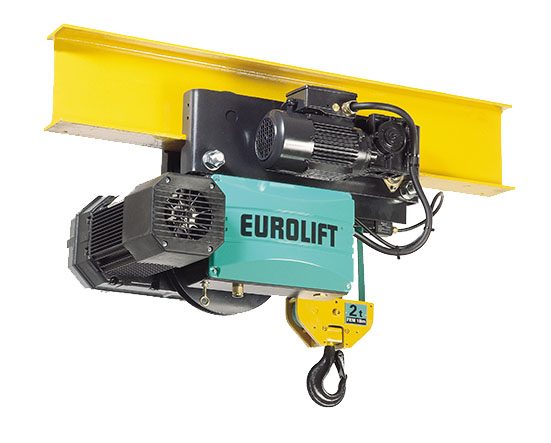 Electric belt hoists for loads of 500 to 5,000 kg,
Technical Characteristics
Anticorrosion product with high strength rot-proof belt.
Exceptionally little loss of headroom, enabling the EUROLIFT BH to adapt to all your installation configurations.
Lift motor with two mechanically variable speeds and two speed travel movement motor (complying with standard EC 34.1/IEC 34.2, IP 55 protection and insulation F) combined with perfectly sealed reduction gearing enabling your loads to be shifted silently with great precision.
A high security belt guide, electric hoisting limit switch and electrical load limiter as standard equipment, ensuring you, as user, maximum safety in every situation.
Variable speed travel motor for precise positioning of loads.